Email Policy Changes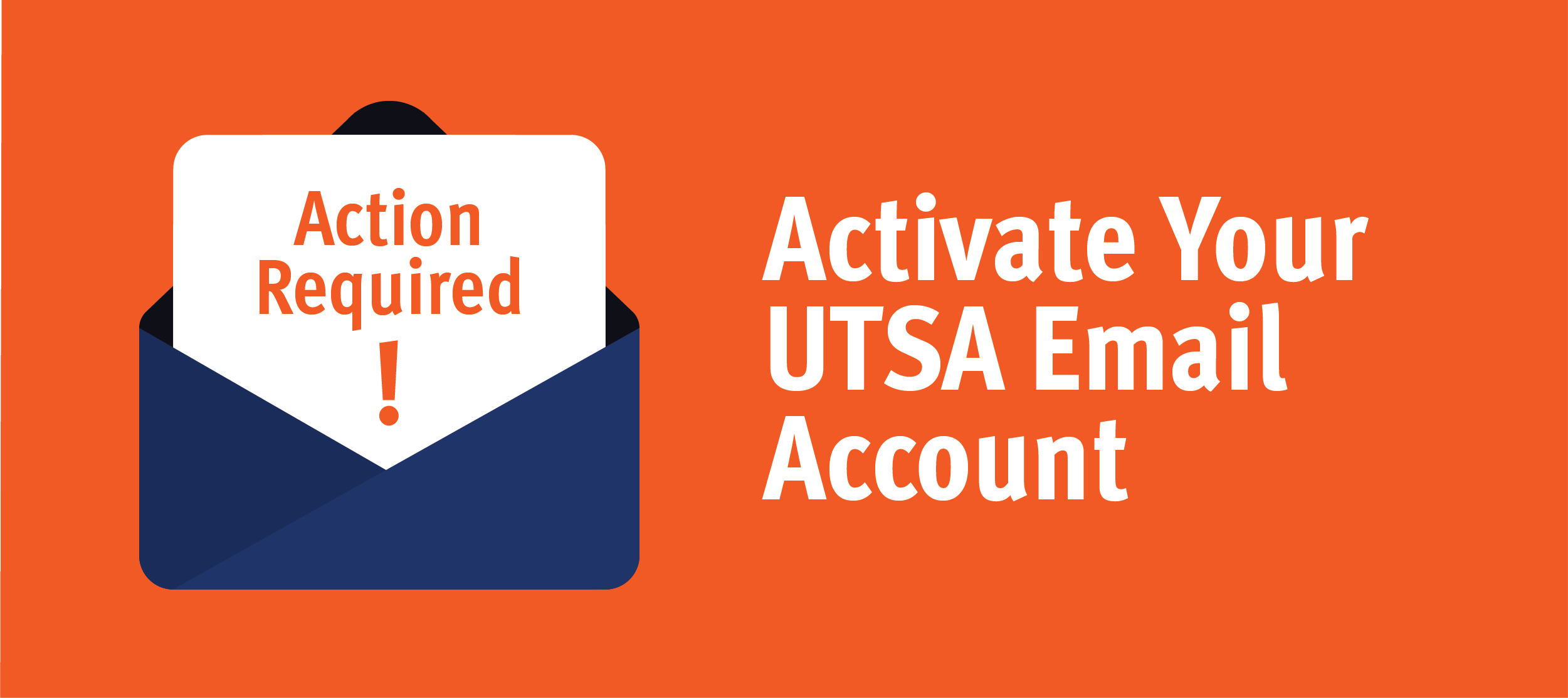 The official means of student communications at UTSA is through email. Currently, students can set a preferred email where UTSA can send emails to; however, after October 4, 2021, UTSA will discontinue the preferred email address option and all email communications will be sent to the @my.utsa.edu UTSA email address that is assigned to the student. University Technology Solution (UTS) will also be migrating all student email accounts from Google workspace to Microsoft Office 365.
What does this mean?
EMAIL COMMUNICATION POLICY: After October 4, 2021, any email communications sent from UTSA will be sent to your utsa-issued "@my.utsa.edu" email address. UTSA offices, staff or faculty will not be able to share information related to your specific student account to a non-utsa email address.
NO MORE PREFERRED EMAIL: You will no longer be able to set a preferred email. All preferred emails will automatically be set to the student's @my.utsa.edu email address.
NEW EMAIL ADDRESS FORMAT: You will be issued a new email address in the following format: firstname.lastname@my.utsa.edu. After October 4, any emails sent to your previous my.utsa.edu email address will be automatically redirected to your new inbox. This means that even though you have received a new email address, there is no need to update or change your email address anywhere you've used your abc123@my.utsa.edu, although this is highly recommended.
NEW OFFICE 365 EMAIL ACCOUNT: As part of our continued efforts to improve your technology experience, UTS will migrate all student email accounts from Google Workspace to Microsoft Office 365 on October 4, 2021. Access to your new Office 365 account will not be available until October 4.
GMAIL WILL BECOME READ ONLY: Data from your Google Drive will not be deleted or become inaccessible; however, your Gmail email will become read-only as of October 4. No new email will be able to be sent or received to your Gmail inbox. You will be responsible for transferring any relevant data from your Google Workspace at your convenience. UTS recommends the use of a data migration tool called Google Takeout for this purpose.
When will this change happen?
The student communication policy will be updated this Fall 2021 semester and the policy will go into effect after October 4, 2021 to coincide with the UTS Office 365 Student Email Migration project.
Why is the email policy changing?
UTSA is committed to providing the best and safest possible technology environment for your success. This policy change coincides with the effort by University Technology Solution (UTS) to migrate the student email platform to Microsoft Office 365. A big reason for this change is to provide more security and protection for your data. The @my.utsa.edu account provides students with additional security. Remember, students should not share login or password information related to this email as university official assume the person in control of the account is the student. Additionally, students should exercise extreme caution when sending confidential or sensitive information like social security numbers as email is not a fully secure platform.
Will I be able to forward my emails to my personal email account?
Students who forward or redirect email from their official @my.utsa.edu address to a private email (i.e. @gmail.com, @yahoo.com, etc.) do so at their own risk and the university is not responsible for the privacy and security practices handled by outside email vendors. Additionally, UTSA will not be able to respond with detailed or sensitive information about the student to any non-utsa email address. Students must check their UTSA email accounts regularly (daily is suggested), and not having seen an important UTSA email message from a faculty member other University administrator or administrative office is not accepted as an excuse for failure to take important action.
What is the Office 365 Student Email Migration Project?
University Technology Solutions will migrate the technology behind the student email accounts from Google to Microsoft Office 365. Why?
Stronger Cybersecurity – With student email in the Microsoft cloud, UTS will have better ability to block malicious activity, preventing more phishing and scam emails from reach student inboxes.
Increased Collaboration – Bringing your email into Office 365 will increase the functionality with other Microsoft Office 365 tools, like OneDrive or SharePoint, providing seamless integration and a smoother user experience.
Prepare UTSA students for the workforce – Introducing our students to the Microsoft environment during their higher education experience will better equip students to embark on their professional careers where 95% of Fortune 500 companies use the Microsoft Cloud environment.
For more information, visit utsa.edu/office365.