2022-2023 Verification
The University of Texas at San Antonio is federally obligated to verify all financial aid applicants that have been selected by the U.S. Department of Education for a process called verification.
If your application is selected for verification it will be indicated on your Student Aid Report (SAR) when you submit your FAFSA. Students will check their ProVerifier+ Student Dashboard to view a list of the required documents necessary to complete the process.
UTSA is required to complete this process prior to certifying student loans or disbursing financial aid funds to a student's account. Failure to complete the verification process may result in the cancellation of student financial aid.
Priority Submission Deadlines:
FALL 2022 - JULY 1, 2022
SPRING 2023 - NOVEMBER 30, 2022
ProVerifier+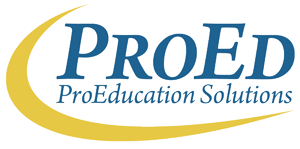 The University of Texas at San Antonio is pleased to announce our new automated verification solution called ProVerifier+ powered by ProEducation Solutions. If your FAFSA application is selected for verification, you will receive an introductory email at your UTSA email address. We will begin using ProVerifier+ for verification with the 2022-2023 FAFSA.
ProVerifier+ is a software, powered by ProEd, which enables students to complete verification from their smartphone, tablet or computer. If your FAFSA application is selected for verification, you will receive an email at your UTSA email address. You will use your UTSA email address and password to access ProVerifier+.
There is a link to the ProVerifier+ Student Portal located on your myUTSA Account, which you can view here: https://my.utsa.edu
Upon receipt of all required documents, the automated verification process will begin. Students will be notified via email or text if there are any questions or if any additional documentation is required.
Have more questions? Please contact us at https://onestop.utsa.edu/contact/
Important Information about Verification
Review your Proverifer+ Student Dashboard to make sure all your documents are turned in by your priority deadline.
Verification paperwork submitted after the deadline is not guaranteed to be completed by the Fall 2022 payment deadline or Spring 2023 payment deadline.
Failure to submit all documents together may result in a processing delay. Financial Aid will not disburse until the verification process is complete. It is recommended to have payment arrangements (e.g. Tuition and Fee Loan, Installment Plan, etc.) in place if paperwork is submitted after the priority submission deadline to avoid late fees or a change in enrollment.
Please log on to your myUTSA Account to view any outstanding requirements you must submit to the One Stop Enrollment Center.
Log on to your myUTSA Account

Click on the Financial Aid tab at the top

Click on the New Financial Aid and Scholarships Experience link

At the top right, under Award Year select 2022-2023 Financial Aid Year

Click on Verification – ProVerifier+ to access the Student Portal
To speak with a ProVerifier+ representative about their verification students may call (210) 429-9184.